naše hodnoty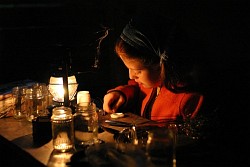 There are things we consider important and right. We want everything that we do to reflect our values.
Some values are especially crucial to us: openness, freedom, responsibility, honesty, relationships, ministry, and quality.
We think that the Bible should be the source of our everyday decision-making. We know that we are not able live perfect lives but we try to get as close as possible. It is a difficult journey but we are convinced that it is meaningful.
Community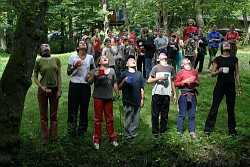 Little Raindrops create a multi-generation community of kids and the team leaders and we want to learn how to live and work together and enjoy the life that God gave us.
We want Him and His thought to be present in everything that is happening among us. We want to learn more about Him and look for Him in the world around us.
Our desire is to create a community of kids and their friends where everybody feels accepted and free to be himself.
Work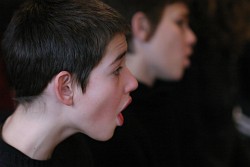 Our work is singing. Singing is nice but difficult. Every well-performed song means hours of concentrated hard work.
We want our singing to be a ministry that we bring to other people and we want this ministry to be a real quality. These days when the content of our everyday doings is more and more vague, we want our songs to express the values that are a real part of our lives.
Relationships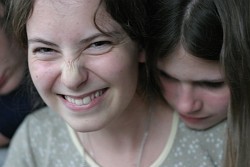 Friendships help us to get through difficult periods in our lives and it is great when we can share our small life joys with someone else.
In the choir we create a space for establishing and developing relationships between the kids, between the team leaders and with God. We want Him to be the center and source of our friendships. We love being together.